Arts/Fun
Central Bloomers Host Jim Culpepper at August Meeting
By
|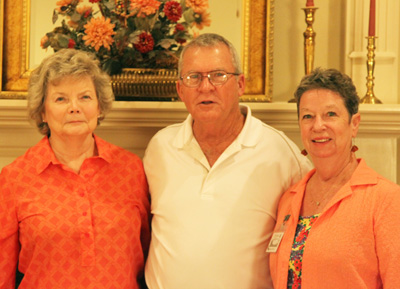 Pictured from left to right: Clydia Dicharry, Jim Culpepper and Pam Wilson
Central Bloomers hosted Jim Culpepper at the home of Clydia Dicharry on August 20. After a tour of the gardens, Mr. Culpepper gave an informative lecture on proper planting, pruning and mulching of trees.
Focusing on the depth of planting he showed how the root flare should be just above the ground and that is was wise not to mulch or plant directly around the base, as this may cause disease. With regards to pruning he suggested keeping a 60/40 ratio, that is to leave at least sixty percent of tree limbs and when pruning to open up some area to allow air flow.
More about tree planting and care can be found at www.ladf.state.us/ (Louisiana Department of Agriculture). Refreshments were served by club members.