Editorial/Op
Public Records Held Hostage – Day 19
By
|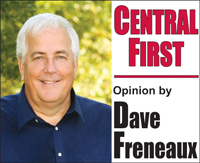 "The liberties of people never were, nor ever will be, secure, when the transactions of their rulers may be concealed from them." – Patrick Henry, American colonial revolutionary, June 5, 1788.
Question: Does the City of Central understand that failing to release Public Records, and failing to explain why it has withheld other records, is a violation of State Law?
Formal Public Records Requests were made between July 30th and October 8th, and the City has admitted to withholding records from some number of these requests, but has not disclosed, as required by law, what records were withheld and why.
The City has been asked six times, beginning on October 30th, to either produce the withheld records or to provide a written explanation, as required by law, as to why they refuse to release them. The City has not provided any records or any explanation.
On Nov 9th additional Public Records Requests for other documents were made. The City was required by law to produce those records by last Friday, Nov 13th. The City has not provided any documents or any reason for the delay.
All of these documents are known to be in the custody of IBTS, the City Services contractor whose five year contract is being extended this month by Mayor Shelton for another two years. IBTS is paid over $3.5 million per year to provide Central's City Services and answers directly to Mayor Shelton.
"Let the people know the facts, and the country will be safe." – Abraham Lincoln. Central's government promptly and lawfully responding to Public Records Requests would be Good News for a Great City.