Police/Fire
8 Selected for CFD Recruit Training Academy
By
|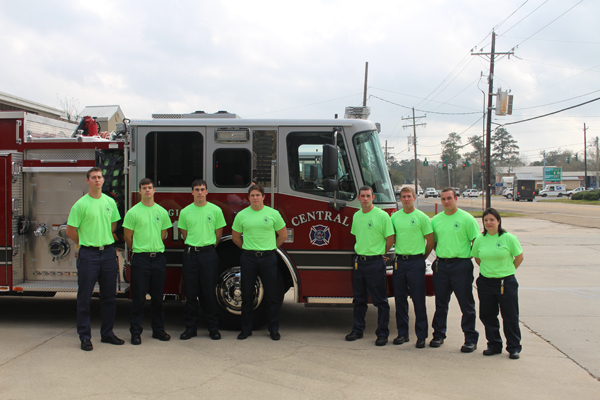 From CFD
A nearly year long process culminated Monday morning at Central Fire Department's Station 31 when 8 recruits reported for the first day of the CFD Recruit Training Academy. These recruits were selected in late 2015 from a pool of approximately 150 applicants after an extensive hiring process dictated by Louisiana Civil Service requirements and policy and procedures established by CFD.
The first five weeks of the academy will be dedicated to EMT (Emergency Medical Technician) training. The remainder of the academy, which will conclude July 1, 2016, will be composed of fire service subjects and physical training. During the EMT training, East Side and Zachary Fire Departments will also have personnel attending.
Pictured left to right are recruits:S. Douglas, C. Fullen, L Garig, J. Byrd, K. Jeansonne, C. Waldrop, R. Horn and M. Howard.