Community
The Pumpkins Are Coming
By
|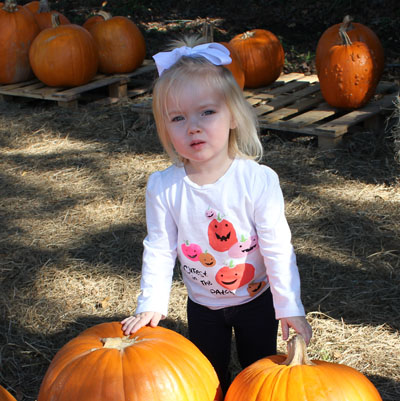 Blackwater United Methodist Church, 10000 Blackwater Road, will once again be selling literally thousands of pumpkins, large and small, all seeking a new home! The sales will benefit many local and international mission efforts, including our own Central Food Bank. Pumpkins will go on sale starting October 9 and run through October 31 from 1:00 to 7:00 p.m. Monday through Sunday.
Blackwater's Pumpkin Patch Family Fun Day will be held on Saturday, October 28 from 9:00 a.m. to 4:00 p.m. Activities will include "Touch A Truck" from 9 to 2, hayrides featuring a living history exhibit presented by local Boy and Girl Scout troops, a Fall Picture Booth sponsored by the Central High Cheerleaders, a Friendly Spook House, face painting, pony rides, a fish pond and other games for the little ones, crafts booths, a silent cake and pie auction, bake sale, cotton candy, popcorn, frito pies, funnel cakes, jambalaya, hamburgers, hot dogs, and presenting the Fantastic Finds Jewelry Booth, featuring vintage and costume jewelry for sale. Many thanks to the Central High School Beta Club for helping unload all the pumpkins, and to the Central High School ROTC who will help with parking at the event. More information can be found at www.BlackwaterUMC.org, or on our Facebook page, or by calling the church office at 261-4646.
Blackwater United Methodist Church is accepting donations of gently used jewelry at the church (10000 Blackwater Rd) and Central Speaks' office (13513 Hooper Rd). The jewelry will be sold in conjunction with Pumpkin Patch to benefit mission efforts.