Sports
Pitching and Hitting Fuel Central Private
By
|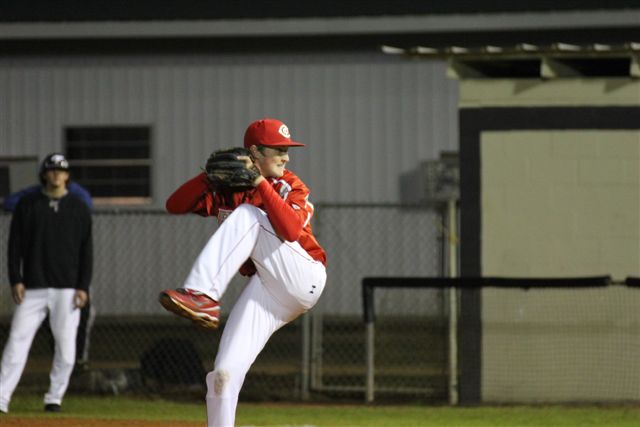 Submitted by Roger W. Martin
Photo by Darrell Stevens
Central Private had only two games this past week due to Trinity canceling 2 games and Copiah canceling 1 game.
In game one, Chase Martin threw a complete game (5 innings due to run rule) no hitter. The Rebels offense was powered by 2 home runs by Seth Stevens and 1 home run by Brad Miller as the Rebels beat Oak Forest 11 – 0.
In game two Brennan Fucich pitched a strong 4 innings to keep Oak Forest batters at bay. Grant Wideman closed the game out to preserve the 9 – 2 win over Oak Forest.
Coach Jason Kinchen had this to say about last weeks games: Chase Martin 5 innings pitched 0 hits 11 strike outs. Great to see Chase have another dominating outing. He started off shaky the first couple of batters, but made the adjustments that were needed. Chase's off speed pitches have really kept hitters off balance and guessing. Seth Stevens went 2 for 3 with 2 home runs and 4 RBI's. Seth has been swinging the bat hot as of late. He is starting to realize that he doesn't have to over swing to be a complete hitter. Brad Miller was 2 for 3 with a home run and 3 RBI's. Miller has been steady all year with the stick. I expect him to continue swinging it with confidence
In game 2, Brennan Fucich 4 innings pitched 3 hits 7 strike outs. Fucich threw a good game by establishing his fast ball early then moving to his off speed pitches. Brennan likes to work fast which is good for our defense . Keeps em on their toes. Brennan Fucich was 2 for 2 with a double and with 1 RBI. Great to see Fucich come alive with the stick. He has it in him to be a solid hitter in the middle of our line up. Jonathan Nicosia was 1 for 2 with 2 RBI's. After moving Nicosia down in the line up, he has been having quality at bats. He missed most of last season due to injury, so it is good to see him healthy and producing for the team.