Church
Central Church's New Facility to be Dedicated this Sunday
By
|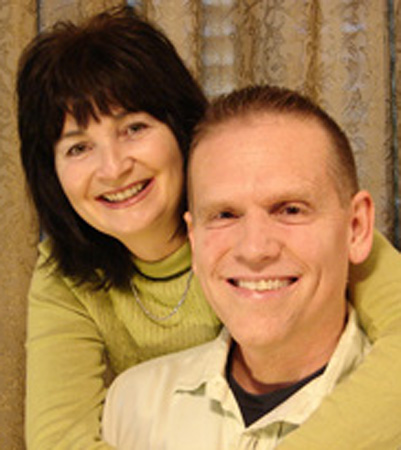 By Mia Freneaux
Donnie and Sue Shaffer at Central Church feel they've come full circle. They have recently completed renovations on their new facility at 11681 Greenwell Springs/Port Hudson Road, putting in all new flooring, dry wall, paint, ceilings and landscaping. The sparkling, beautifully decorated facility will be dedicated this Sunday, March 18, at 6:00 pm in a service to which the public is invited. With 3 guest pastors speaking and a jambalaya dinner afterwards, the event promises to be a grand one.
Brother Donnie began his ministry in this same facility 26 years ago. He and Sue started out teaching Bible Study and Children's Church, then were called into the ministry. Donnie was ordained in 1986. When their two boys were 4 and 6, they were led to join a mission effort called "Project Amazon" which seeds churches in the Amazon Basin in Brazil. 500 churches have been planted there since its inception. Donnie and Sue were soon fluent in Portuguese (the native tongue) and found themselves ministering in many different ways. Donnie translated all the minister training materials he brought with him into Portuguese, and within 4 months was preaching fluently in it. Sue was at first reluctant. One of the young people she ministered to encouraged her to speak on pro-life issues. Sue declined at first, but when a mysterious package full of pro-life pamphlets appeared in the mail (Sue could never discover who sent it), she felt she had to speak. Soon she was offered opportunities to speak all over Brazil in schools, universities, and churches. She began to place children for adoption as an outgrowth.
After 11 years in Brazil, doing everything from minister training to giving vaccinations and experiencing all sorts of adventures, Donnie and Sue and their children Josh, Daniel, Michael and Cristiana were called back to Central. Donnie became involved with MTI, which has expanded online to countries like Iran, Lebanon and Syria. He then started The Church in Central, now Central Church. When he discovered the old church was for sale, the congregation felt led to buy it.
The church's vision is "Faith, Family and Friends" which they embody through ministries to build strong families. One of their efforts is the monthly "All-Pro Dads" breakfast held at Central schools. Open to any parent interested, All-Pro Dads has grown to around 300 participants, who are challenged with ways to interact and affirm their children. All their activities are geared toward entire families. Having overcome cancer and having triple by-pass surgery last year, Donnie is even more dedicated to seeing the congregation grow and minister to the community. Donnie shared his and Sue's heart when he said, "We love this community. We feel blessed to be here."
Central Church. 11681 Greenwell Springs/Port Hudson Road. Services 10:30 a.m., Youth 5:00 p.m., Bible Study Wednesday 7:00 p.m.