Sports
CAYL Tournament Champs
By
|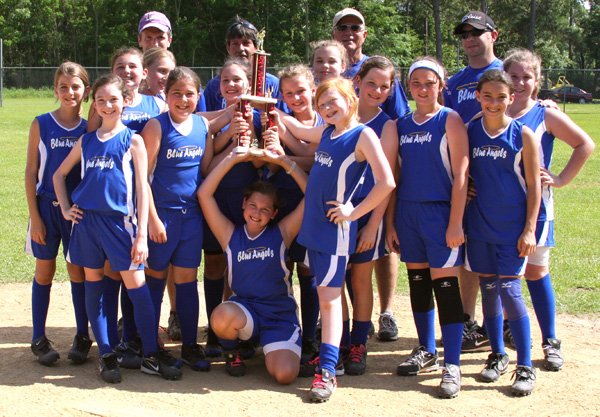 CAYL opening season tournament brought lots of fun and smiles for the 10U fastpitch softball champs the Blue Angels. Pictured from (left to right):


1st row-Jessi Tullier, Julia Charleville, Elizabeth Pennington, Karlie Pinion, Avery Flotte, Camille Gautreaux, Sydney Wilbert, Aly Pourciau, Breanna Olinde


2nds row-Natalie Lazaore, Olivia Will, Kenley Welch, Maddie Toler, Ryann Ledoux.


Coaches-Mike Toler, Mike Pourciau, Gary Pennington, and Steve Charleville.
Photo submitted by Jan Pennington