Sports
Central Private School Track Relay Team: AA State Champs!
By
|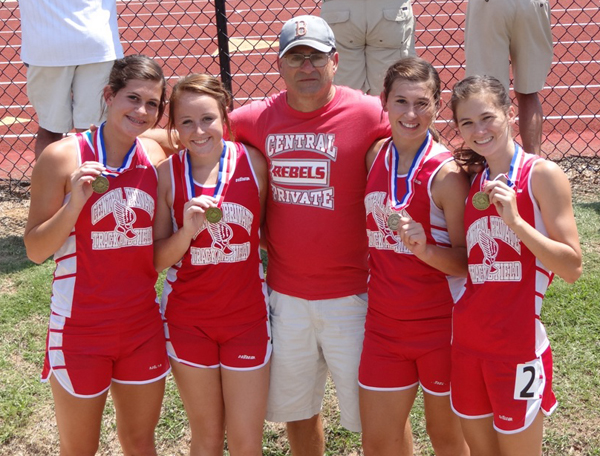 Submitted by Central Private School; Photos by Luke Fryoux
The Lady Rebels Relay Team of Reagan Baggett, Gracie Brian, Samantha Romero and Shelby Romero took 1st place in both the 800m and 400m relays at the MAIS State Track Meet at Jackson Prep (Jackson, MS) on Saturday, May 5th. This is the first time that a JV team has won State!
The 4×400 Relay Team of Lauren Bihm, Raven Monson, Madison Nunnery, and Olivia Wells, also a JV team, had an outstanding 5th Place finish in their first state meet. Samantha Romero (200m dash) and Shelby Romero (100m dash) both took 6th place and in the Field Events held on Friday, May 4th, Syrshawn Fitch placed 7th in the High Jump.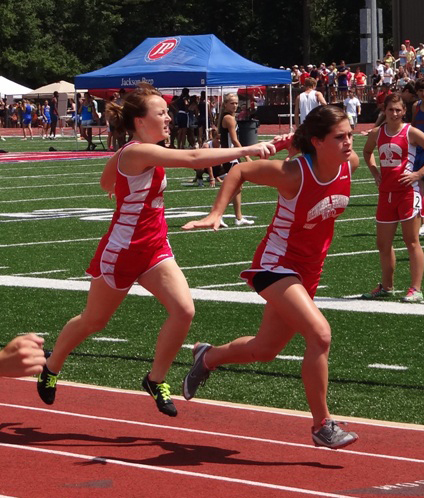 Pictured at Left: Shelby Romero, Gracie Brian, Coach Carl DiJohn, Samantha Romero, & Reagan Baggett
Pictured Above: Gracie Brian makes a handoff to Shelby Romero during the race.