Announcements
Amos Chassaing and Michelle Freneaux Wed at Blackwater UMC
By
|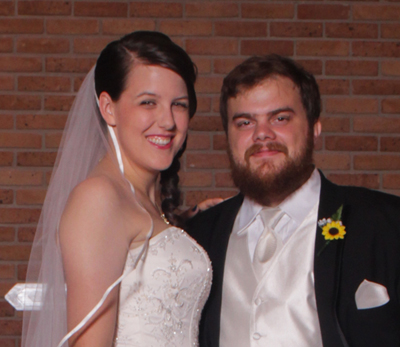 Glover Amos Chassaing of Watson and Michelle Forman Freneaux of Central were united in marriage at Blackwater United Methodist Church on July 30. The evening service was officiated by the Rev. David Orges.
The bride is the daughter of Dave and Mia Freneaux and the granddaughter of John and Marina Armistead and Chuck and Rita Freneaux, all of Central. The bridegroom is the son of Joanne McDowell Chassaing of Clinton and David Chassaing of Watson. He is the grandson of the late Mr. and Mrs. Edward Chassaing of St. Louis, Missouri, and Virginia and the late Elbert McDowell l of Ethel.
The bride was attended by her Matron of Honor and sister, Elizabeth Fussell, and attendants Erin Gourley, Daniell Sutton, Jonathan Fields, John Fussell, and Wayde Sutton.
The bridegroom was attended by Best Man Kyle Salpietra, and groomsmen Drew Gourley, Austin Meyers, Thomas Militello, Chris Lacara, and Simeon Wilson. Ushers were Kevin Corkern, William Andrews and Peter Andrews. The Ring Bearer was Levi Chassaing. Valerie Moak read a scripture passage and Vic and Leigh Chassaing explained the braided cord unity ceremony. The wedding coordinators were Valerie Moak, Lindsey Pyburn, and Katie Vicari.
The bride wore an Oleg Cassini ball gown style dress in organza with cathedral length train and veil. She carried her godmother's silver half-dime piece and wore her great-great grandmother's diamond lavalier, a family tradition.
A reception was held at Blackwater, with a honeymoon following in Savannah, Georgia. The couple resides in Central.